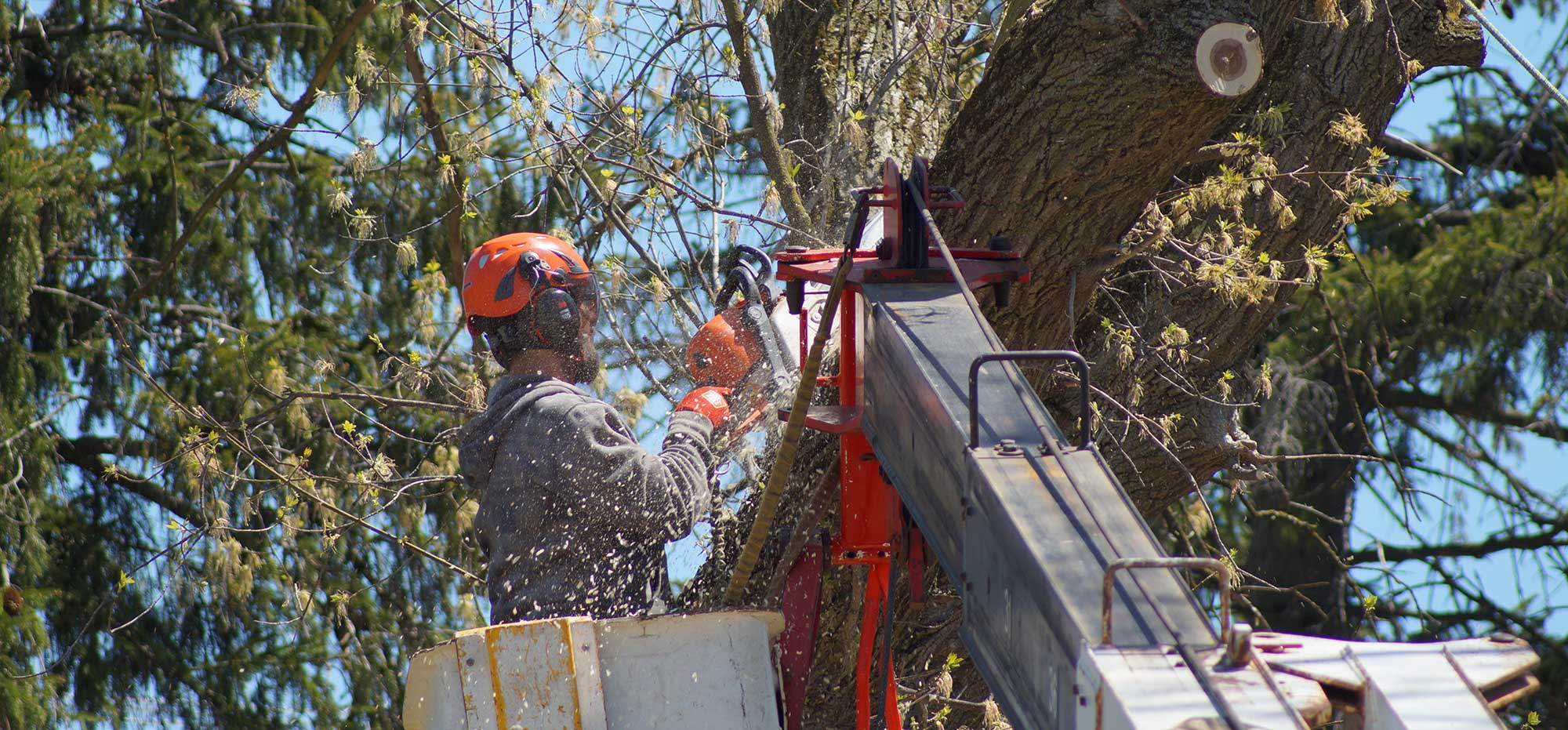 Property Care
Pruning and trimming
Storm clean up
Preventive pruning from storm damage
Custom stump grinding
Brush chipping
Topsoil, woodchip, and tree sales

Property Care Experts
More than 20 years ago, we started providing property care in New Hamburg and surrounding area. It quickly became a core service and we grew from residential to commercial and industrial offerings.
Today, we're considered specialists in tree and property care. From shaping and pruning the landscape to providing solutions for complicated projects, we have the equipment and the expertise to tackle any project.
Call us today to find out more about the services we offer at 519-662-6198.
Custom Solutions
Occasionally, our clients have called us with unique problems. Don't see your problem on the list? Give us a call anyway. We're happy to do a site assessment and provide a custom solution. Call us today for a firm quotation at 519-662-6198.