Experienced Arborists
Caring for your property
Damage-free tree removal

Serving New Hamburg and area for over 20 years
Experience
We specialize in removing hazardous trees.
It's been our job for more than 20 years. Over those years, we've encountered many trees that have been destroyed by today's forcible storms.
Those experiences have taught us that each job is unique and needs to be planned carefully. Our experienced arborists use safe techniques in tree removal, and have a solid track record of removing damaged trees without harming the surrounding structures.
We also provide stump grinding and branch chipping so your property is cleaned up when the work is finished. At Complete Tree Service, we have the right combination of professionals and equipment to tackle any tree removal job.
We guarantee:
Damage-free tree removal
Complete care of your property
Total clean up of the area
Service
We have proudly served the New Hamburg and surrounding area for over 20 years.
We're fully licensed and insured and available 24/7 for emergencies.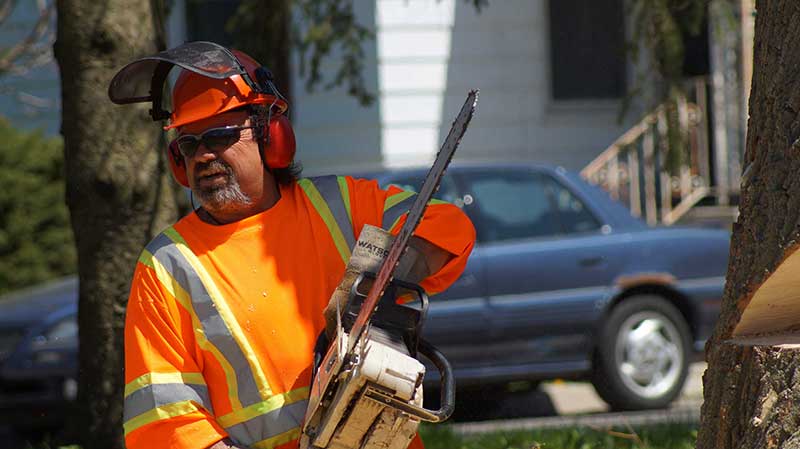 Don't call just anyone to remove your hazardous trees--call Tom. Let Dick and Harry cut your lawn!